About Kurt Deming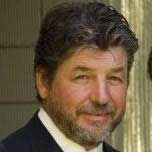 Kurt Deming, owner of Priority One Home Inspections, has deep and significant experience in home inspection. His academic and professional background spans a number of fields which contribute to his expertise in proper home construction, mold analysis, and construction problem solving.
Certified Home Inspector and Trainer (2005)
Licensed Residential Builder (1995)
Bachelor of Science, Chemical Engineering, University of Maryland (1983)
Bachelor of Science, Chemistry, The George Washington University (1981)
Post-Grad Study, Business Administration (33 Credits), The George Washington University
Career
President and CEO. MasterCraft Estates (The Deming Group, Inc.), Freeland, Michigan
Builder of $200,000-$350,000 custom homes (approximately 10 per year), major additions & remodeling projects.
Michigan Builders License #2102125429
International Marketing Manager – Aerospace and Defense. APV Chemical Machinery, Inc., Saginaw, Michigan
Negotiated contracts, managed and supported international field sales.
Chemical Engineer – Department of Defense. Naval Surface Weapons Center, White Oak, Maryland
Performed process engineering, research and development for propellants and explosives for missile systems.
Vice President and Superintendent. E.J. Cullinane, Inc., Alexandria, Virginia
Supervised approximately 40-man crew building higher-end single-family custom homes.
Owner. Quality Craftsmen, Alexandria, Virginia
Founded and operated small business specializing in renovations, remodeling, additions, and outbuildings.
Certifications
Green Home Building Certificate
Builder Licensing Courses Certificate
Mold Testing Certificate
Radon Testing Certificate
Asbestos Testing Certificate
Advanced Mold Inspection & Testing Certificate
Lead-Based Paint Renovation, Repair, and Painting Certificate
Builders Licensing Courses Instructor (Approval Through State of Michigan)
Builders Code Update Course Instructor (Approval Through State of Michigan)
Builders License (Issued Through State of Michigan – Active License)